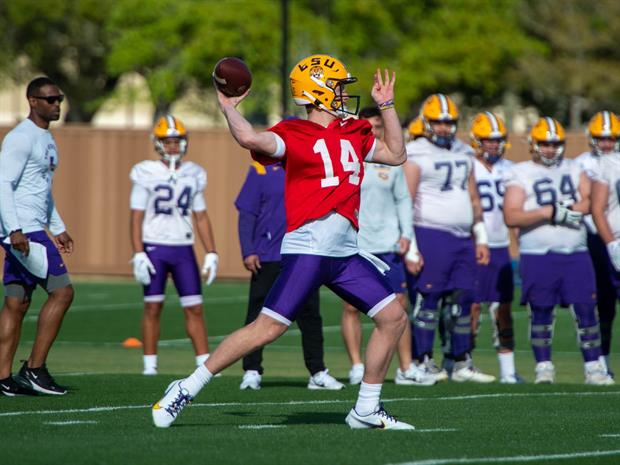 Andre Broussard/ Special to The Daily Advertiser / USA TODAY NETWORK
Former LSU quarterback Walker Howard announced Wednesday morning that he is transferring to Ole Miss.
Howard entered the transfer portal last week and picked the Rebels over TCU.
The former five-star prospect from St. Thomas More High School in Lafayette, La., appeared in two games this season with just four pass attempts. His father is former LSU quarterback Jamie Howard.
Related:
Popular Stories