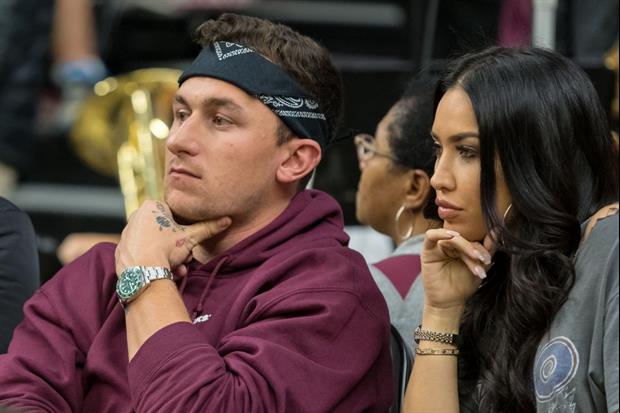 © C. Morgan Engel-USA TODAY Sports
Johnny Manziel's Wife Bre Tiesi has been accused of cheating during a recent half-marathon, the Divas Half Marathon on February 16. Per Let'sRun.com...
quote:




---

According to the race's timing website, Bre covered the first 6.4 miles in 1:31:29 (14:15 min/per mile). However, she didn't record an 11 mile split but ended up at the finish (13.1094 miles) in 1:58:22. That defies logic. That would mean that Bre ran the final 6.7 miles of the half marathon in 26:54 – which is faster than any human has ever run for 6.7 miles as it averages out to be 4:00.7 per mile pace.

---
She responded to the claims this week...
You're telling me she doesn't look like someone who ran the race at an unhuman-like speed...
quote:




---

My first half marathon in exactly 2hours! We had so much fun and loved supporting @runlikeadiva in support of #breastcancerawareness im so proud of us @khloe ?? @summerinjune_ @miss.renaexo

---
(Busted Coverage)
Related:
Popular Stories