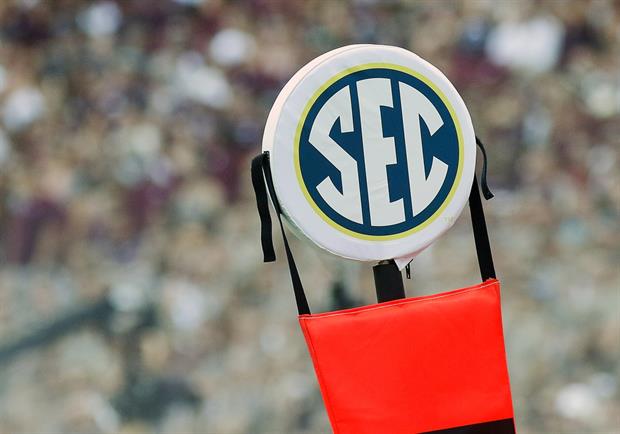 © Ray Carlin-USA TODAY Sports
The talk of College Football right now is the
report that dropped on Wednesday
that Texas and Oklahoma are looking to leave the Big 12 to join the SEC.
On Thursday, the SEC Network put up a graphic showing what the potential alignment could look like if the two teams joined the conference.
The SEC, which would be turning into a super conference, would consist of 4 pods/divisions. LSU would be in a pod with Mississippi State, Ole Miss, and Texas A&M, according to the graphic.
Pod A:
Florida, Georgia, Kentucky, South Carolina
Pod B:
Alabama, Auburn, Tennesee, Vanderbilt
Pod C:
LSU, Mississippi State, Ole Miss, Texas A&M
Pod D:
Arkansas, Missouri, Texas, Oklahoma
Thoughts?
Related:
Popular Stories