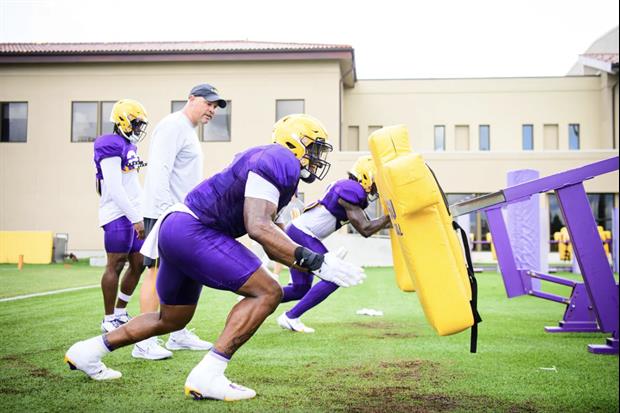 Gus Stark - LSU Athletics
LSU first-year defensive coordinator Matt House was named a [link=(r)]semifinalist for the Broyles Award on Monday,[/link] which is presented annually to the top assistant coach in college football.

During his weekly press conference, head coach Brian Kelly was asked if he was worried about House being poached away from LSU.


Q. Kind of piggybacking off of what Scott said, usually around here when a defensive coordinator has a lot of success, people try to cherry-pick him. Are you concerned about that at all?

BRIAN KELLY: No. If Matt House gets an opportunity where he thinks he is going to be better for it, I will help him in any way possible. I think that's part of this profession.

He has done an outstanding job. I don't know that Matt House came here to be the defensive coordinator for a year. He is going to have to run through his family and his wife. I think they like it here, but that's up to Matt.

But I would never be in the way of any of our coaches if they have an opportunity to move on to be a head coach, I would fully support them.
Related:
Popular Stories