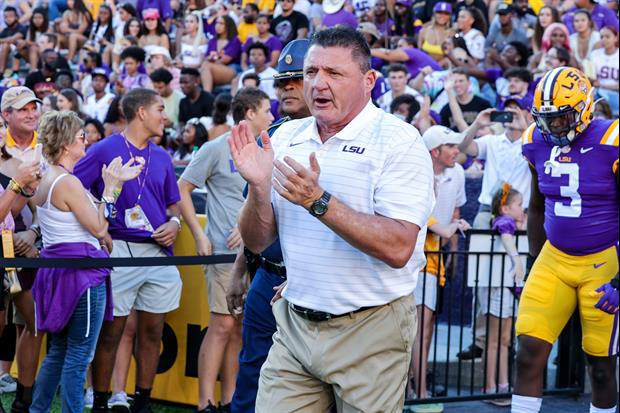 Stephen Lew-USA TODAY Sports
Ed Orgeron's tenure at LSU will be coming to a conclusion at the end of the season, as most fans already know.
On Wednesday during his radio show, Orgeron was asked what he will miss the most?
"The players, game day, the fans, and the gumbo," Orgeron said.
We'll always have 2019, coach.
Related:
Popular Stories