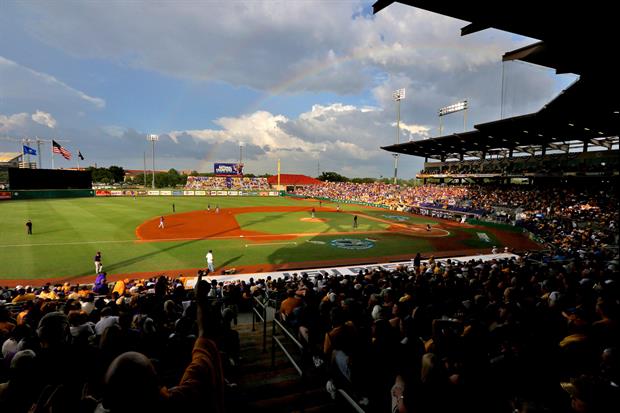 Crystal LoGiudice-USA TODAY Sports
The Advocate
is reporting that LSU's is focusing in on Ole Miss head coach Mike Bianco and ECU head coach Cliff Godwin as top candidates to replace Paul Mainieri.
quote:




---

LSU has focused its search for a new baseball coach on Ole Miss coach Mike Bianco and East Carolina coach Cliff Godwin, multiple sources with knowledge of the situation told The Advocate | Times-Picayune.

Bianco and Godwin have been considered for the position since the beginning of LSU's search, but their names intensified as serious candidates in recent days. While both men have ties to LSU, Bianco's are the strongest, and he has the support of many former LSU baseball players.

---
Bianco was a catcher at LSU from 1988-1989 and returned to the Tigers as an assistant coach from 1993-1997. His son, Drew Bianco is a junior infielder and outfielder for LSU.
Bianco has been the head coach at Ole Miss since 2001, compiling an 822-462-1 record with just one trip to the College World Series.
Godwin was an assistant coach at LSU under Mainieri from 2006-2008 and was also an assistant coach at Ole Miss under Bianco from 2011-14. He has been at ECU, his alma mater for the last eight years, taking the pirates to five NCAA regionals and three super regionals.
Popular Stories