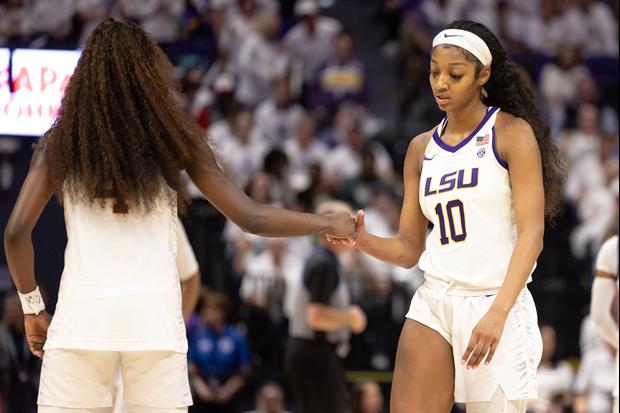 Stephen Lew-USA TODAY Sports
The LSU Women's Basketball was back on the court Monday night to face Texas Southern and did so without starting forward Angel Reese, who has now missed two straight games.
Head coach Kim Mulkey gave a brief statement on Reese last Friday after she missed the Southeastern game, saying that Reese is still a part of the team but did not specify her absence.
On Sunday, Reese sent out the following tweet regarding the situation.
LSU's next game is on Friday vs. Niagara in the Cayman Island Classic. We'll have to wait and see if she makes the trip with the team.
Related:
Popular Stories