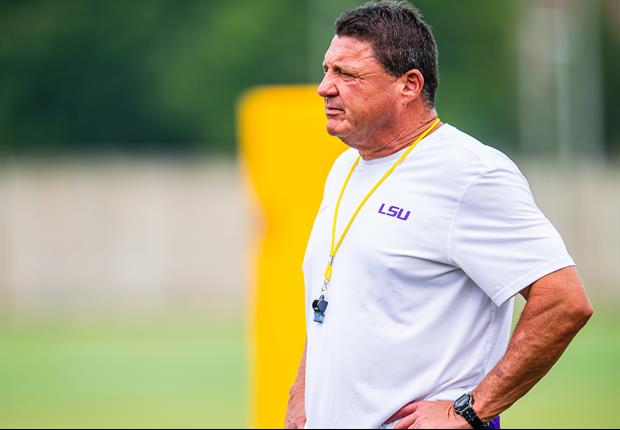 Brandon Gallego / LSU Athletics
According to this tweet from Matt Trent of WBRZ, it sounds like Ed Orgeron was bringing "girlfriends" to practice and was letting their kids participate in some of the drills.
Now, what Coach O wants to do in his personal life is completely up to him. But when a team is struggling as badly as LSU has over the last two seasons, this is probably not the kind of thing you need at practice...
Related:
Popular Stories