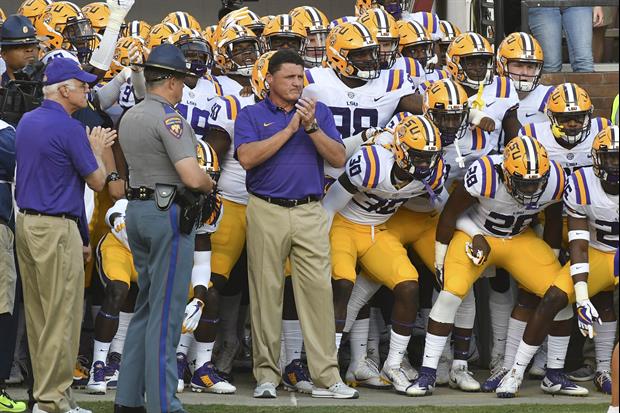 Matt Bush-USA TODAY Sports
With LSU Football right around the corner, predict how the Tigers will finish the 2018 regular season.
What will be LSU's record for the 2018 regular season?
Total votes: 7439
•
Poll Closed
Here's a look at the schedule:
9/2 vs. Miami (FL) in Dallas, TX
9/8 vs. Southeastern LA
9/15 at Auburn
9/22 vs. Louisiana Tech
9/29 vs. Ole Miss
10/6 at Florida
10/13 vs. Georgia
10/20 vs. Mississippi St.
11/3 vs. Alabama
11/10 at Arkansas
11/17 at Rice
11/24 at Texas A&M
Related:
Popular Stories