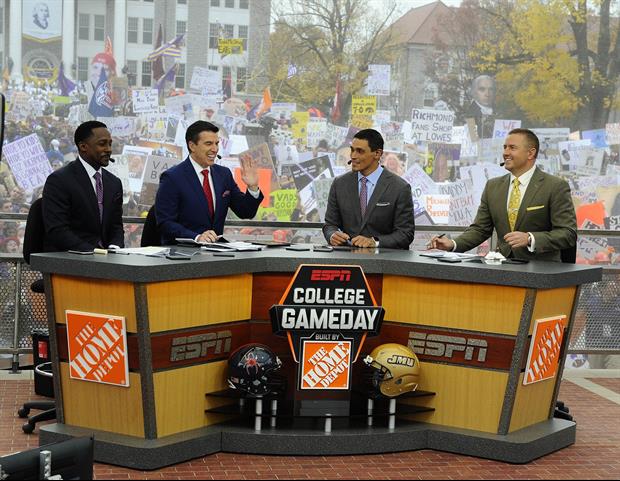 Brad Mills-USA TODAY Sports
Kirk Herbstreit, Desmond Howard, and David Pollack of ESPN College GameDay all discussed the LSU head coaching search during Saturday's episode and all three gave different picks.
Herbstreit went with Cincinnati's Luke Fickell, Howard said Michigan State's Mel Tucker would be his pick and Pollack went with Texas A&M's Jimbo Fisher. Per
SDS:
quote:




---

"Luke Fickell," Herbstreit said on College Football Gameday on Saturday. "I'd try to get Luke Fickell, even at LSU."

...

"Despite the fact that Michigan State is offering this huge contract to Mel Tucker, if he hasn't signed it yet, I'm going hard after Mel Tucker," Howard said.

Former Georgia defensive end David Pollack said it's time for the Tigers to hire an offensive-minded coach, specifically Texas A&M coach Jimbo Fisher. Orgeron has coached defense for his entire career, mostly on the defensive line.

"If I'm allowed to have anybody, I'm going the opposite and hire Jimbo Fisher and go offense from Ed Orgeron," Pollack said. "If I got to pick, I'd hire Jimbo Fisher."

---
What do you think?
Check out the
Coaching Changes Board
for the latest news on LSU's search for a new head coach.
Related:
Popular Stories