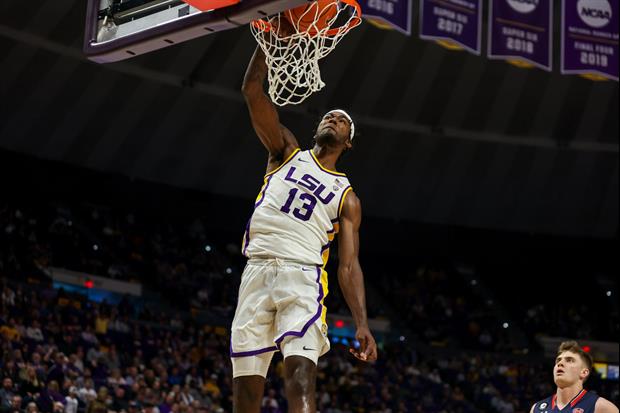 Stephen Lew-USA TODAY Sports
Per LSUSports.net: ATLANTA, Georgia – The LSU men's basketball team ran its record to 9-0 on the season with a dominating second half performance to win going away, 69-53, over Georgia Tech in the opening game of the night session of the Holiday Hoopsgiving at State Farm Arena here Saturday.
LSU used a 14-0 run covering the final 1:40 of the first half and the first 86 seconds of the second half to rally from behind to begin to take control of the game.
Down, 34-30, at the half after being down by as much as 15 points in the opening stanza, the Tigers outscored Georgia Tech, 39-19, in the final 20 minutes. It was the second biggest win for LSU under Coach Will Wade away from the Pete Maravich Assembly Center.
Complete Recap
Box Score
Popular Stories