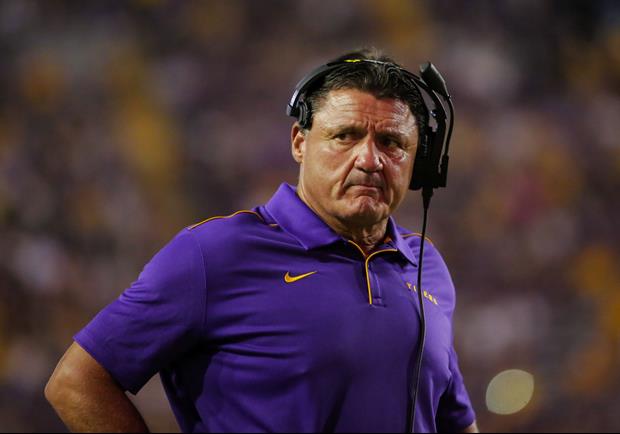 Derick E. Hingle-USA TODAY Sports
Ed Orgeron was asked Monday about the rumors that there was no air conditioning in LSU's locker room this past Saturday at Darrell K Royal-Texas Memorial Stadium where temperatures were approaching 100 degrees throughout the day.
Orgeron confirmed that there was no air conditioning but said they were prepared for it because they spoke with officials at Louisiana Tech, who played the Longhorns in Austin the week before.
To deal with the heat, LSU brought fans from Baton Rouge and set them up in the locker room.
Orgeron added that he didn't think the air conditioning situation had anything do to with cramps players were dealing with during the game but said they will do more IVs at halftime to prevent that from happening again.
Related:
Popular Stories