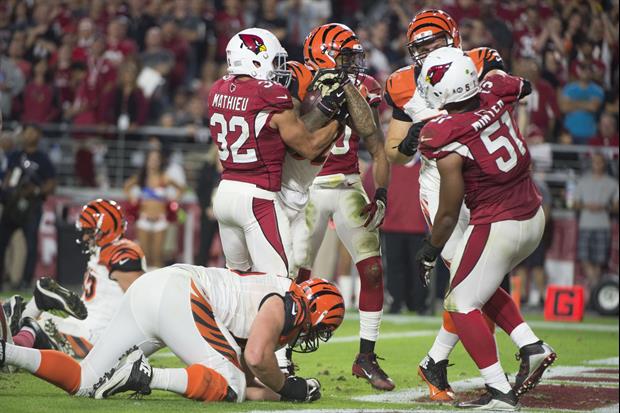 Kyle Terada-USA TODAY Sports
When the Arizona Cardinals and the Cincinnati Bengals took the field against each other on Sunday Night Football, five former LSU players saw action in the game.
Two of those player were Bengals running back Jeremy Hill and Cardinals safety Tyrann Mathieu who got a little physical with each other in the endzone after Hill's second rushing touchdown of the game during the fourth quarter.
The Cardinals ended up winning the game 34-31 and Mathieu finished the game with five total tackles.
Despite the loss, Hill ended up with 45-yards on 13 carries with two touchdowns.
Related:
Popular Stories