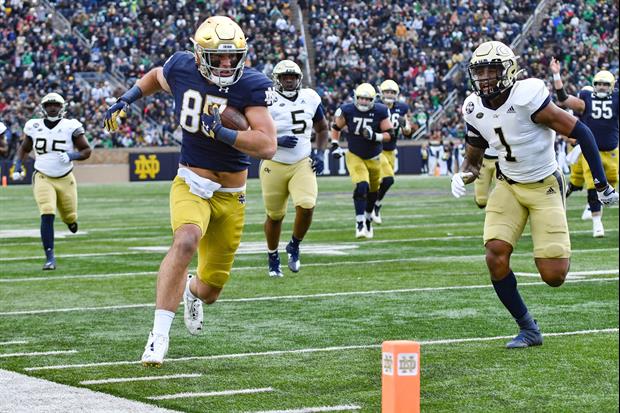 Matt Cashore-USA TODAY Sports
Notre Dame tight end George Takacs announced Monday morning that he is entering the NCAA transfer portal as a graduate transfer.
The news is significant for LSU as the Tigers are in search of a tight end from the transfer portal and no one is more familiar with Takacs than LSU coach Brian Kelly who recruited and coached him at Notre Dame.
Takacs, a 6-6, 247-pounder from Naples, Fla. served as Notre Dame's backup tight end this past season catching just three passes for 36 yards, and one touchdown. The former four-star recruit should have two seasons of eligibility remaining at his next school.
Related:
Popular Stories