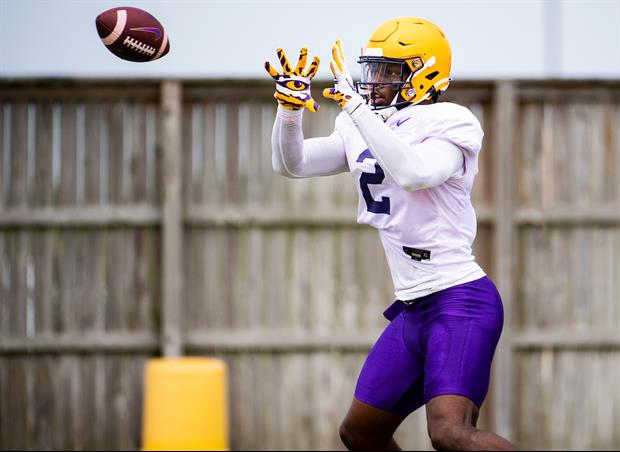 Gus Stark / LSU Athletics
Update:
Arik Gilbert is officially in the transfer portal.
LSU freshman tight end Arik Gilbert, who opted out of the season after the Alabama loss, sent out a couple of tweets over the weekend to announce that he was entering his name into the transfer portal.
The former 5-star prospect from Marietta, Ga. ended up deleting those tweets, adding confusion to the situation.
On Tuesday morning, Ed Orgeron joined 104.5 ESPN's "Off The Bench" and said that Gilbert "entered the transfer portal" but that they are still in contact with his family and hope that he comes back.
A new report from Sports Illustrated recruiting analyst John Garcia, Jr. claims that Gilbert has still not officially entered his name into the NCAA Transfer Portal.
We'll see how this plays out and keep you updated along the way.
Related:
Popular Stories