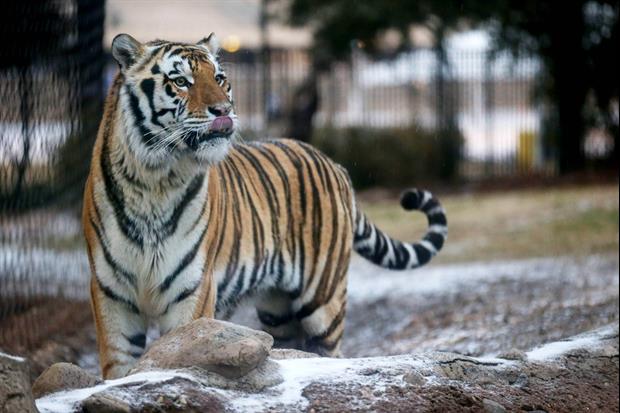 Crystal LoGiudice-USA TODAY Sports
PETA issued the following statement on Tuesday afternoon asking LSU not to replace Mike VI with another live mascot on campus, according to
WBRZ.
Mike VI passed away on Tuesday after a battle with cancer.
quote:




---

"This sad day could mark a kind new beginning for LSU, where sensitive, intelligent tigers have been reduced to game-day props for decades," PETA said in a statement. "PETA is calling on the university to honor Mike VI's legacy by making him the last live mascot to be locked up in captivity and paraded around an unruly stadium. The last thing LSU should do is condemn yet another tiger to a lifetime of exploitation."

---
LSU has already said they are searching for a live mascot, Mike VII.
Popular Stories