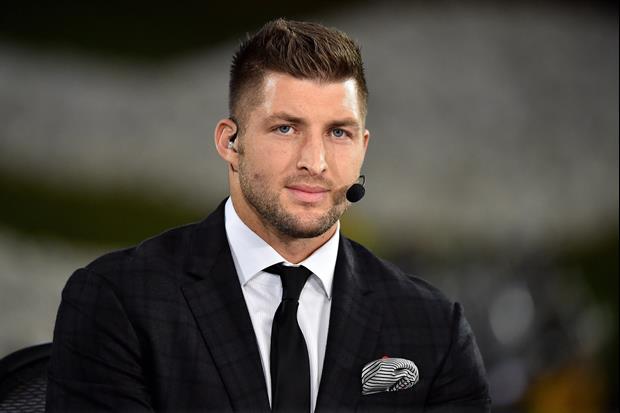 Jasen Vinlove-USA TODAY Sports
ESPN's Tim Tebow joined "First Take" on Friday and passionately expressed that the targeting penalty against Devin White was completely wrong and that it's "ridiculous" he will miss the first half vs. No. 1 Alabama on Nov. 3.
Tebow also said that SEC Commissioner Greg Sankey or the NCAA should step in and let White play.
quote:




---

"It's so ridiculous, it truly is," Tebow said. "I do think that we do need to take care of players and we should have fouls for when people are truly trying to hurt someone else and truly going to the head or neck area."

"He barely touched him with his facemask, you can see he was trying to pull off. He is the second best player on the field. It's Tua Tagovailoa and Devin White, by far. He is the best linebacker in the country in my opinion. He goes sideline to sideline, he's the tone setter."

"Pretty much what the ref said is 'hey LSU we're taking out your best player, good luck against Alabama,' it's ridiculous. I don't think refs should have that responsibility. I think either the SEC Commissioner or the NCAA should come in and let Devin play because you are truly changing the season for LSU and for Alabama by not letting him play. I think it's ridiculous and the NCAA should step in because it's a stupid rule."

---
Related:
Popular Stories