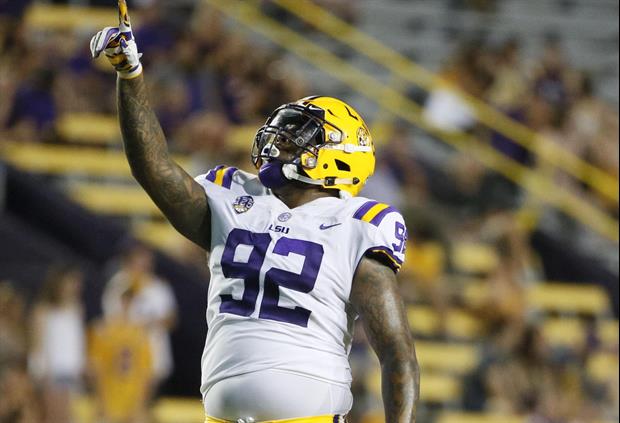 Derick E. Hingle-USA TODAY Sports
Brody Miller with The Athletic is reporting that LSU defensive lineman Neil Farrell is planning on opting back in for the upcoming football season.
Farrell previously opted-out back on August 8 due to coronavirus health concerns with his family.
The 6-foot-4, 319-pound senior recorded 46 tackles, seven tackles for loss, and three sacks in 2019. He is expected to compete for LSU's starting defensive end position.
Related:
Popular Stories