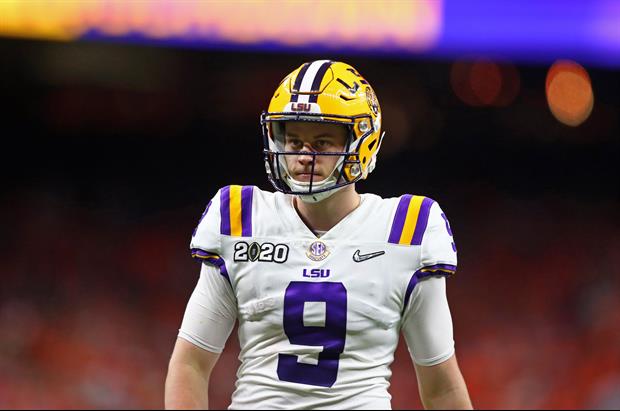 Mark J. Rebilas-USA TODAY Sports
During the National Championship on Monday night, it was reported that LSU quarterback Joe Burrow suffered a broken rib after being hit by a Clemson defender.
Burrow joined the Barstool Sports 'Pardon My Take' podcast on Wednesday and revealed that he did not break any ribs but did tear cartilage.
Big Cat:
"Did you break your ribs?"
Joe Burrow:
"No. I tore some cartilage in my ribs."
Related:
Popular Stories