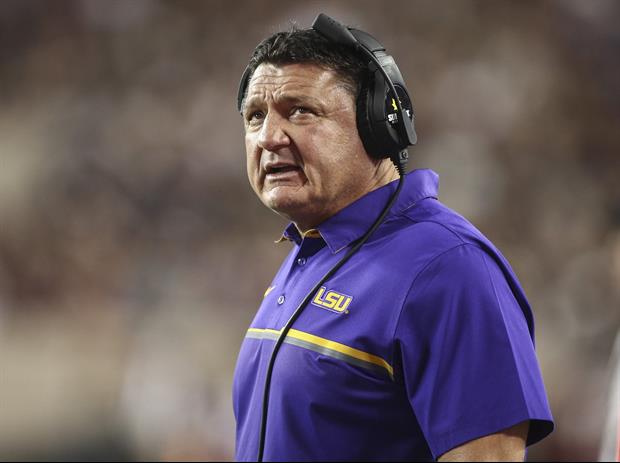 Troy Taormina-USA TODAY Sports
Newly promoted LSU head coach Ed Orgeron has received a five-year contract worth $3.5 million per year, according to
NOLA.com:
quote:




---

Newly-hired LSU coach Ed Orgeron will be paid $3.5 million per year on a five-year contract, a source close to LSU said Tuesday.

Orgeron, who was named LSU's permanent coach on Saturday, was recruiting Tuesday and could not be reached for comment. He guided LSU to a 5-2 mark as an interim coach and LSU finished the regular season 7-4 overall.

---
Former LSU head coach Les Miles was making $4.3 million per year when he was fired.
Related:
Popular Stories