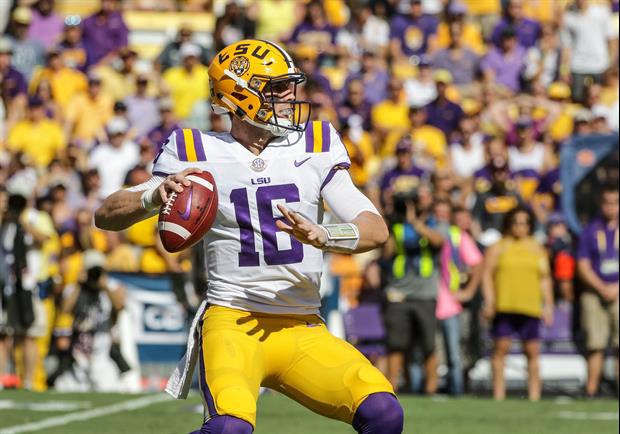 Derick E. Hingle-USA TODAY Sports
Ed Orgeron met with the media on Monday and revealed that quarterback Danny Etling was hurt before the game last Saturday vs. Arkansas.
Orgeron said that trainer Jack Marucci told him before the game that "it was going to be tough" for Etling.
The senior QB went 5-8 for 176-yards and threw one touchdown during the first half vs. the Razorbacks.
Orgeron decided to stick with the Etling for the rest of the game saying they "believe in Danny and the positives he brings to the football game."
Etling finished the game 11-16, with 217 yards, and two touchdowns.
quote:




---

Question: Hitting the deep ball on Saturday against Arkansas, two big ones to DJ, is that the most confidence you've seen Danny play this season?

COACH ORGERON: Yes. And I'm going to say, Danny before the game was hurt. And Jack came to me and said this is going to be tough today. And I said we believe in Danny and he's going to get it done.

The first half, it wasn't pretty. It was 7 to 7, went in at halftime, and I looked at Danny and said we believe in you. You're going to get it done. Let's go. He had a tremendous game.

We believe in Danny and the positives he brings to the football team. He's one of the toughest guys. He's a silent leader. He wants to win. And those deep balls to DJ, tremendous protection, tremendous throw by him, but tremendous route by DJ. DJ's footwork on both of those routes were outstanding.

---
Related:
Popular Stories