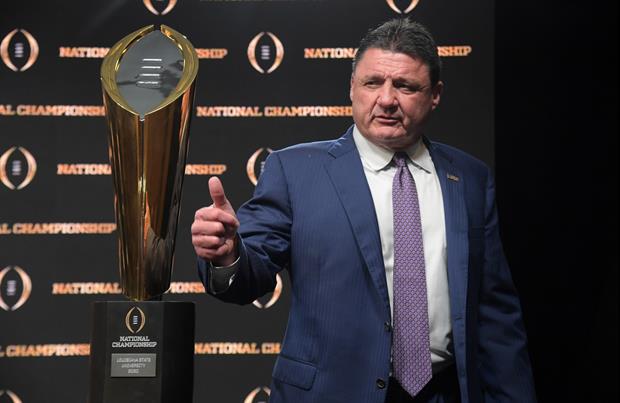 Kirby Lee-USA TODAY Sports
LSU head coach Ed Orgeron spoke at the Baton Rouge Rotary Club on Wednesday and didn't waste any time talking about how College Football is changing with NIL.
Orgeron said he is totally in favor of NIL for the players and even jokingly encouraged the attendees to pay the players if they want... legally, of course.
He did add that he doesn't want it to affect the locker room and wants players focused on school and football.
Related:
Popular Stories