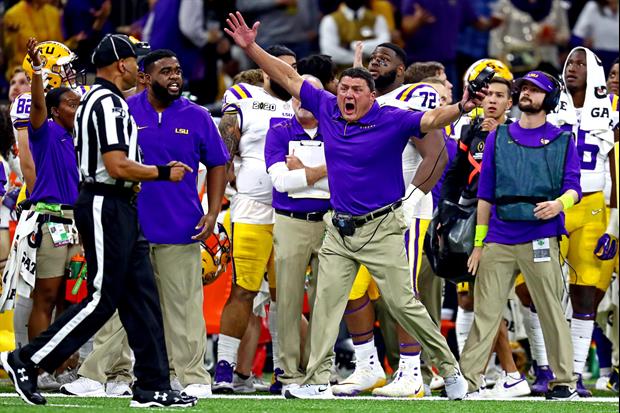 Matthew Emmons-USA TODAY Sports
As we reported earlier this week, there was a chance that LSU defensive analyst Dennis Johnson could be joining Baylor's staff as Dave Aranda's new defensive line coach.
That report became a reality on Friday evening when multiple sources confirmed that Johnson has officially arrived in Waco.
Johnson becomes the second LSU assistant to join Baylor's staff this week as
offensive analyst Jorge Munoz is also headed to Waco
as the Bears' new wide receiver coach.
Johnson played at LSU from 2009-11 and became a grad assistant working with the Tigers' defensive line from 2014-2015.
He was promoted to outside linebacker coach in 2016 and was named defensive line coach in 2019 but was unable to coach after suffering a double knee injury during fall camp last year.
Ed Orgeron hired longtime NFL defensive line coach Bill Johnson to take over the DL coaching duties while Dennis was out this past season.
Related:
Popular Stories