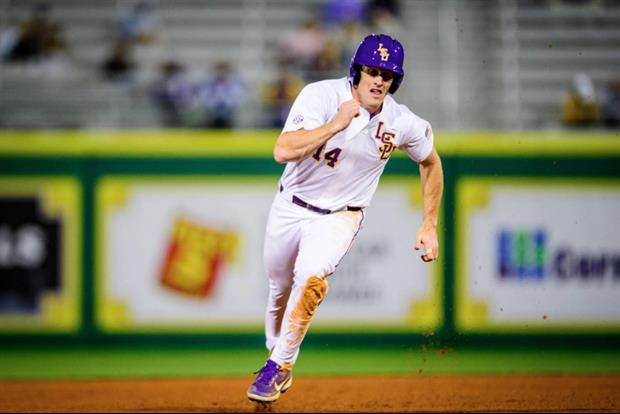 LSU Athletics Photography
Per LSUSports.net: Leftfielder Gavin Dugas and rightfielder Jacob Berry combined for two homers and five RBI Wednesday night to lead sixth-ranked LSU to a 6-3 win over McNeese in Alex Box Stadium, Skip Bertman Field.
The Tigers improved to 10-3 on the season, while McNeese dropped to 8-5.
LSU returns to action at 6:30 p.m. CT Friday when the Tigers play host to Bethune-Cookman in Alex Box Stadium, Skip Bertman Field. The game will be broadcast on affiliates of the LSU Sports Radio Network, and it may be viewed on SEC Network +.
Right-hander Will Hellmers (2-0), the first of five LSU pitchers, was credited with the win as he fired three shutout innings and limited the Cowboys to one hit with two walks and three strikeouts.
Complete Recap
Box Score
Postgame Interviews:
Jay Johnson
Gavin Dugas & Will Hellmers
Popular Stories