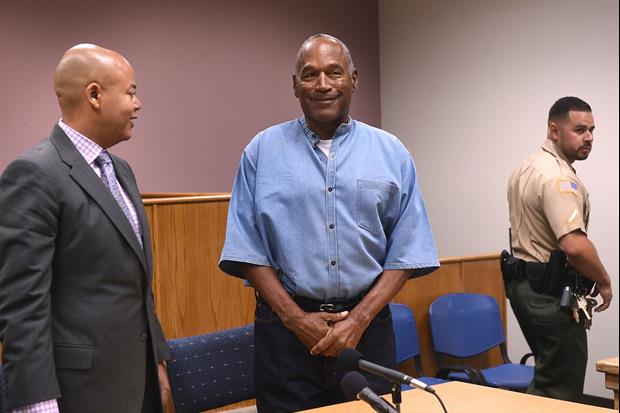 © Reno Gazette-Journal-USA TODAY NETWORK
This guy is a piece of work, I tell ya. O.J. Simpson staged a paparazzi run-in with a photog Wednesday night so he could make (and possibly sell) a video commenting on the Vegas massacre. Per TMZ...
quote:




---

Simpson was having dinner at a posh Vegas country club where our photog overheard him planning a TMZ-style video shoot. He was going over the shoot with the people at his table.

When he got to the parking lot, it was lights, camera action and O.J. offered up his "thoughts and prayers" while his friend recorded.

Our photog fired up his camera to ask some questions, but apparently that really screwed things up. O.J.'s photog tries to run our guy out of the shot, but Simpson realized his plan had been foiled and beelined it for his car.

---
Check it out...
Related:
Popular Stories