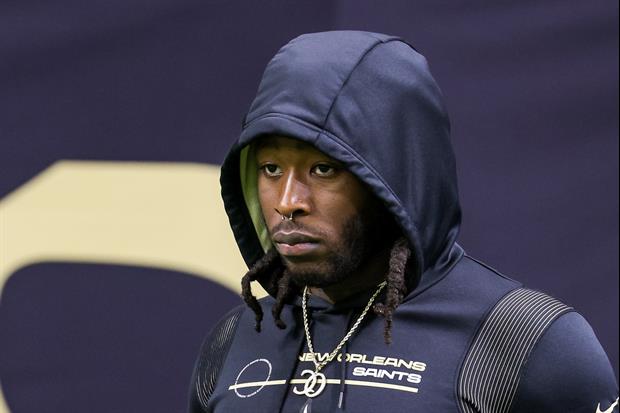 © Stephen Lew-USA TODAY Sports
New Orleans Saints star RB Alvin Kamara was arrested and charged with battery resulting in substantial bodily harm on Sunday night in Las Vegas. According to multiple reports, video surveillance shows Kamara punching a man, Darnell Greene, several times. On Tuesday morning, an image of Greene surfaced on social media. It shows the injuries he sustained from this weekend's incident. Kamara's associates then stomped on the victim.
Kamara told the police that he thought Greene was running away after doing something to his group. He admitted that he chased down Greene and punched him several times.
(The Spun)
Related:
Popular Stories