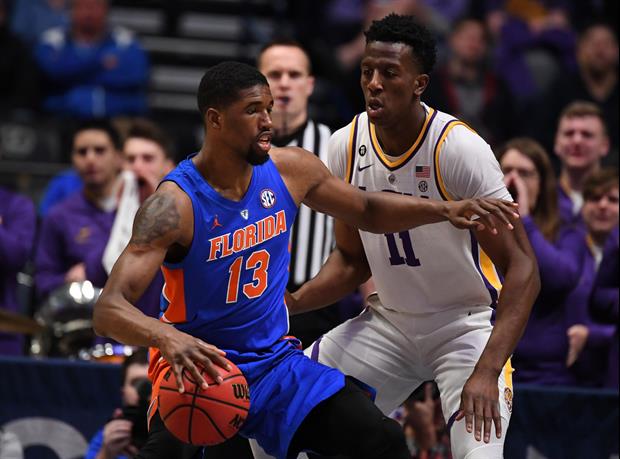 Christopher Hanewinckel-USA TODAY Sports
NASHVILLE, Tenn. -- Florida's Andrew Nembhard made a three pointer with 1.2 seconds to play, as the Gators eliminated top-seeded LSU in the quarterfinal round of the SEC Men's Basketball Tournament, 76-73, on Friday afternoon at Bridgestone Arena.
LSU (26-6), which claimed the league's regular-season title and the tournament's No. 1 seed, await and NCAA Tournament berth which will be announced on Selection Sunday beginning at 5 p.m. CT on CBS.
Complete Recap
Box Score
LSU now awaits its NCAA seeding.
Popular Stories