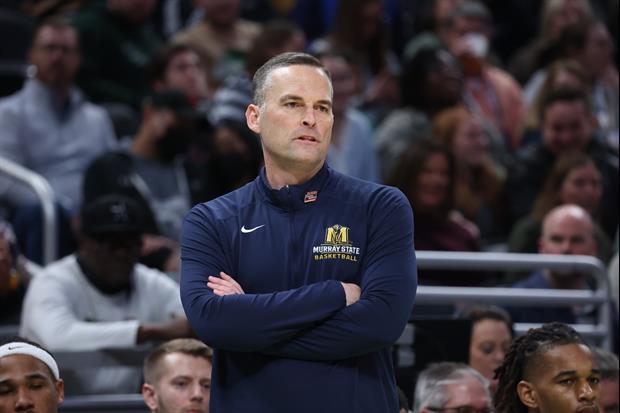 Trevor Ruszkowski-USA TODAY Sports
Murray State head coach Matt McMahon is reportedly in the mix to replace Will Wade at LSU, according to Stadium Basketball Reporter Jeff Goodman.
Goodman also said that new Florida coach Todd Golden was also considered an option.
McMahon has been the head coach at Murray State in the Ohio Valley Conference since 2015 with a 154-67 overall record and three trips to the NCAA Tournament. He is currently under contract until the 2023 season, making $500,000 a year.
The 43-year old coach from Oak Ridge, Tennessee was named OVC Coach of the Year earlier this month after leading the Racers to a 31-3 (18-0 OVC) record this season.
Murray State earned a No. 7 seed in the NCAA Tournament this season and beat No. 11 San Francisco in the first round but lost to No. 15 St. Peters in the second round.
Bill Embody of On3 Sports confirmed Goodman's report on Sunday evening and said that McMahon is the "front runner for the job."
Popular Stories