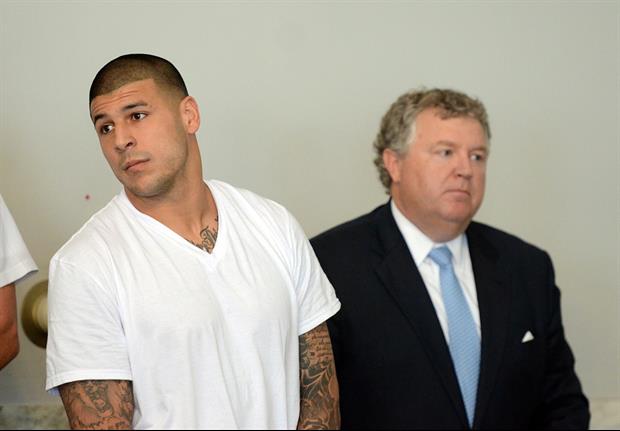 North Attleborough, Massachusetts, UNITED STATES
Former Patriots TE Aaron Hernandez, who's serving a life sentence for murder, sent a note from the Souza-Baranowski Correctional Center on Dec. 10th to a female pen pal talking about his former teammates and team owner...
quote:




---

"And yes I still root for my squad and still love all the ones I loved,"The closest I was with was probably [Tom] Brady and whom I love to death and always will and only hope the best for them. But was cool with Julez [Julian Edelman], [Deion] Branch (I f—ed with and got mad love for) and 'the BEST TE ever to walk on a football field' [Rob Gronkowski]!"

"And fake arse non loyal Kraft who told me he loved me every time he seen me but obviously shows his word ain't sh– but my love was real and still love all of them cuz I'm not a phony like many of them!"

---
Read the whole letter
here
. The letter opens with some rather disturbing suggestions on how this girl should kill herself for ripping him in their last letter exchange.
Related:
Popular Stories