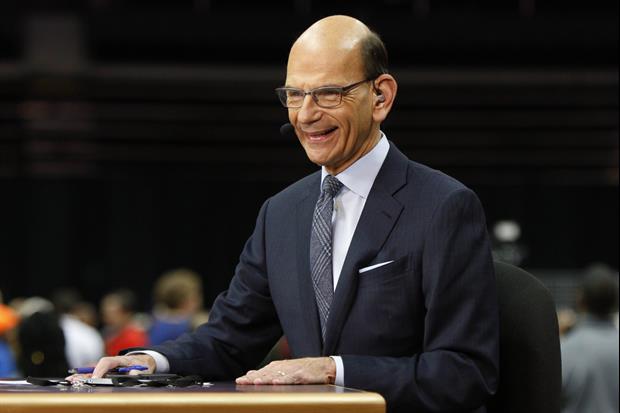 Brett Davis-USA TODAY Sports
We've only had one day under our belts in 2019 and ESPN analyst Paul Finebaum is already removing names from his "Elite College Football Coaches" list. After Michigan's blowout loss to Florida on Saturday, he thinks Wolverines head coach Jim Harbaugh has lost his "Elite" status, per his appearance on WJOX.
quote:




---

"Jim Harbaugh is not an elite coach. All the pundits on all the networks can make him out to be one," Finebaum said. "He was, at one time. At Stanford, he was a superb coach in the NFL, but he's no longer an elite coach. His stock is crashing to earth and what Michigan does from here on is their business, but I'm pretty bored talking about Jim Harbaugh."

"No one should really be surprised by what we saw from Michigan, that's what we've come to expect," Finebaum said. "And this is the Michigan program that the Wolverine fans want. They want a good program that will never be great. Michigan will never be great under Jim Harbaugh. Michigan will never be elite under Jim Harbaugh. Michigan will always be somewhere right below that line, which is fine. There's nothing wrong with 10-11 wins — maybe eight or nine one year.

"When you lose to your rival on an annual basis and this year, in one of the worst beatdowns in big-time college football history and then you go out again and lose to an SEC school — last year to South Carolina, this year Florida — you get what you pay for."

---
Hard to argue with. Do you agree?
(The Spun)
Related:
Popular Stories