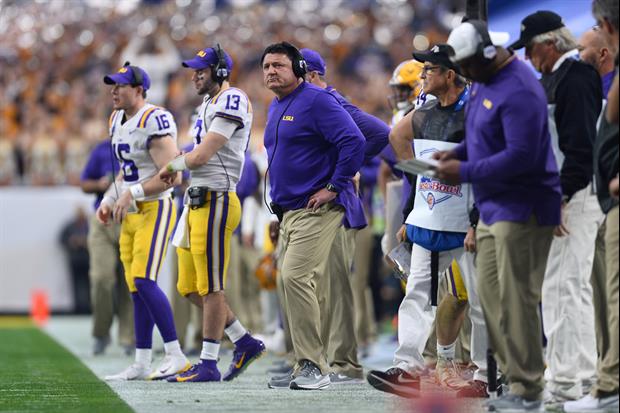 Joe Camporeale-USA TODAY Sports
Earlier this week, Ed Orgeron said that new passing game coordinator Joe Brady is calling the offensive plays but expanded on the play-calling hierarchy during his radio show on Wednesday night.
According to Orgeron, Brady is making some of the calls but offensive coordinator Steve Ensminger is calling 90-percent of the plays. He added that Ensminger and Brady are both on the headset and that Ensminger has the final say.
Whatever they are doing... it's working.
Orgeron was also about his long-term plan for Brady since the Tigers offense is having record-setting success...
"Keep him as long as we can," Orgeron said.
Popular Stories