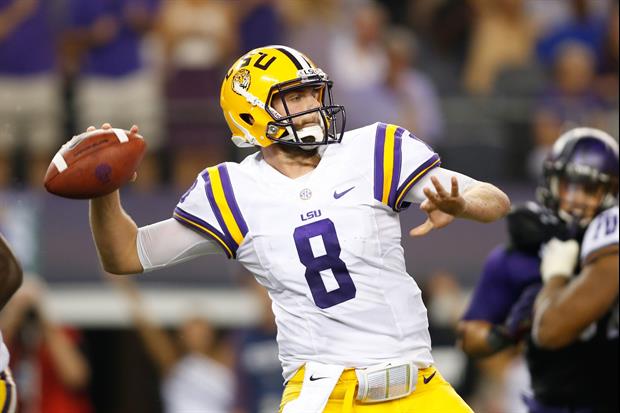 Tim Heitman-USA TODAY Sports
Former LSU and current Tennessee Titans rookie quarterback Zach Mettenberger was involved in a incident over the weekend in which he was "sucker punched" at a popular Nashville bar. Per
The Tennessean
:
quote:




---

Steve Ford, owner of Losers Most Wanted Bar & Grill on Division Street, said Mettenberger did nothing to provoke another bar patron, but the 6-foot-5, 224-pound quarterback ended up getting punched in the face. He did not require medical attention.

"Here's the truth: The guy said something about 'Roll Tide!' to Zach, and Zach turned around and said 'Good luck with that,' " Ford said on Monday. "And the guy's buddy then sucker-punched Zach.

"I promise you that Mettenberger did not throw a punch. He didn't do anything. The guy sucker-punched him in the eye, that's the bottom line, and the guy that punched him started running out the door. My door guys had to chase him down."

---
The Titans declined comment on Monday.
Related:
Popular Stories