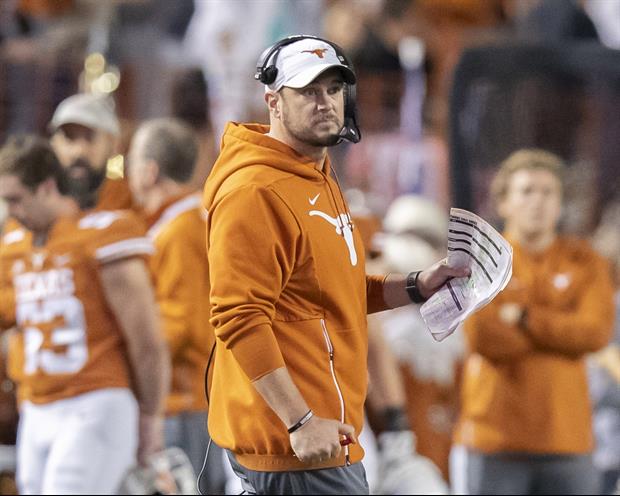 © John Gutierrez-USA TODAY Sports
As if the drama surrounding LSU and Texas couldn't get any crazier, it took a strange turn this week when Tom Herman's wife was brought into the mix.
Fans allegedly got ahold of Michelle Herman's cell phone number and the back and forth wasn't pretty. Somehow Herman ended up being banned on Twitter...
Maybe it's time to put an end to the phone calls to opposing teams' players, coaches, and families.
Plus no one needs to talk for the LSU Football team, as they do they're talking on the field. Geaux Tigers.
Related:
Popular Stories