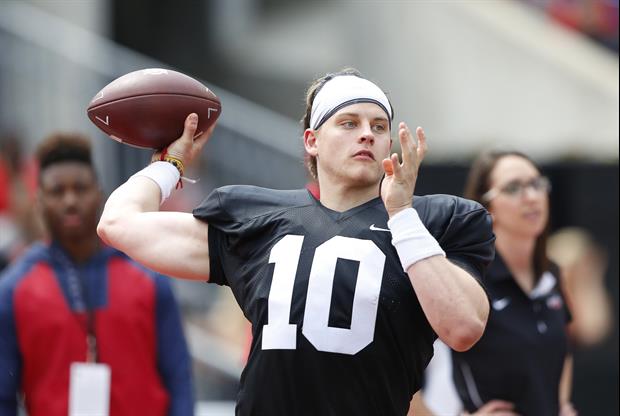 Joe Maiorana-USA TODAY Sports
LSU and Cincinnati have been granted permission to contact Ohio State graduate transfer quarterback Joe Burrow, according to Andy Staples with SI.com.
Burrow
announced Tuesday his intentions to transfer
from Ohio State.
Head coach Ed Orgeron has said this offseason that he would like to add a transfer quarterback to the roster and Burrow is now the best free agent QB available.
The 6-3, 215-pound prospect from The Plains, Ohio graduated this past Saturday and will have 2 years of eligibility left at his next school.
Related:
Popular Stories