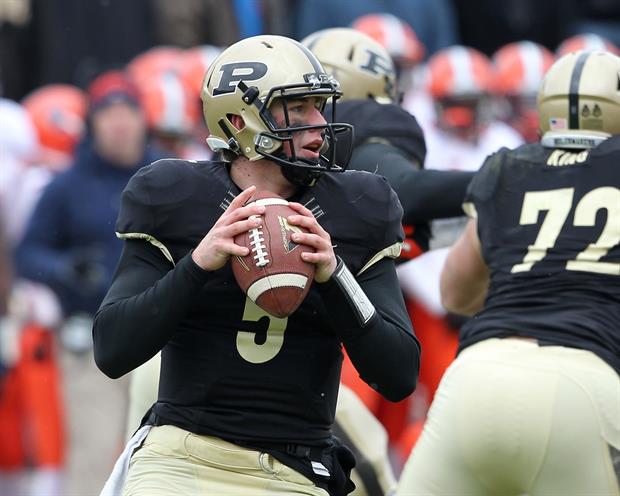 Pat Lovell-USA TODAY Sports
LSU has added Purdue quarterback transfer Danny Etling who sent signed scholarship papers to the University on Monday, according to to multiple sources. He is expected to join the team in the fall.
Etling, a pro-style QB from Terre Haute, IN, must sit out the 2015 season due to transfer rules and will have two seasons left of eligibility after that.
The news come just a day after
Etling visited LSU over the weekend.
With the addition of Etling, LSU now has four scholarship quarterback heading into the 2015 season, including Anthony Jennings, Brandon Harris and Justin McMillan
Here are highlights from his Etling's senior year at South Vigo HS in Terre Haute:
Related:
Popular Stories