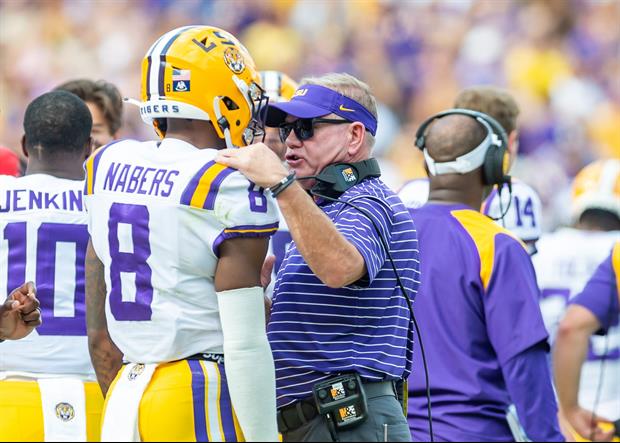 SCOTT CLAUSE/USA TODAY Network / USA TODAY NETWORK
During the SEC Championship pregame press conference on Thursday, head coach Brian Kelly was asked what gives LSU a higher ceiling for Championships over Notre Dame.

His answer boiled down to in-state recruiting and the talent in Louisiana versus having to recruit nationally at Notre Dame.

Q. I know that you obviously have many more years behind you as Notre Dame's winningest coach. What gives LSU a higher ceiling to win championships than Notre Dame? Quite a storied program. Now it appears there's more room for success at LSU than Notre Dame.

BRIAN KELLY: Well, I mean, look, there's so many different elements. I think Notre Dame has a great opportunity, as well. That's why I was there for 12 years. We had opportunities certainly in the College Football Playoff, playing for a national championship. We were right on the doorstep of playing for championships and winning national championships.

What is unique about LSU is the in-state recruiting. We didn't have that certainly at Notre Dame. It was much more national. So you've got to go into each state and pull out the best players in those states at Notre Dame, whereas you have it right here in the state of Louisiana.

This is the flagship university. Kids want to go to LSU. They grow up wanting to be a Tiger. There's a bit of an advantage from that perspective right out of the gates when it comes to recruiting.
Related:
Popular Stories