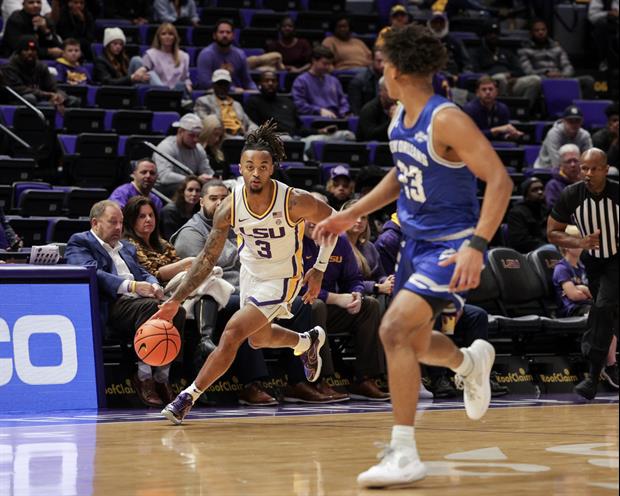 Stephen Lew-USA TODAY Sports
Following LSU's 67-49 loss to Auburn on Thursday night, head coach Matt McMahon met with reporters and said that guard Justice Hill has stepped away from the team for personal reasons.
Hill, a senior transfer from Murray State, has played in every game this season except the Auburn game on Wednesday night. He is averaging 6.9 points, 2 rebounds, and 3.5 assist per game.
McMahon did not have a timetable for Hill's return.
Popular Stories