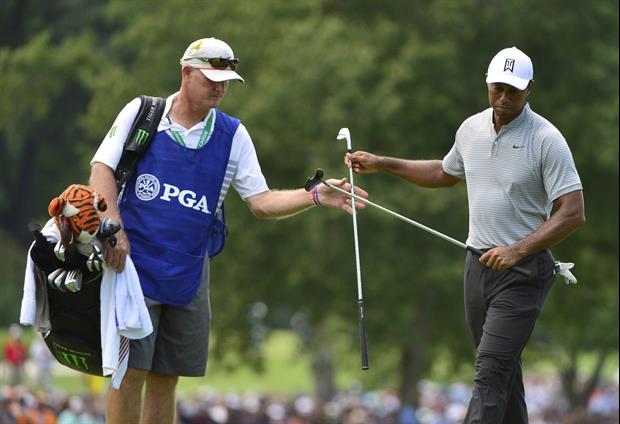 © Jeff Curry-USA TODAY Sports
A few weeks ago, a heckler would not leave Tiger Woods alone at the WGC-Bridgestone Invitational. So much so, that Woods' caddie Joe LaCava had to pay the guy to leave...
quote:




---

"I said, 'Hey listen bud, why do you gotta go there? Everyone is having a good time, everyone is pulling for Tiger.'" LaCava said on Wednesday during an appearance on the Golic & Wingo show on ESPN Radio, as transcribed by SB Nation. "'If you don't like the guy, that's one thing. But you don't need to be yelling at my guy and screaming negative stuff like that.'"

LaCava indicated his interaction occurred on the 14th hole during Sunday's final round.

"So he calls me a couple names and I go back and forth with the guy," LaCava said. "And I said, 'Why don't you just leave?'

"And he goes, 'Well, if you give me $25 for the ticket that I bought today, I'll leave.'

"And I said, 'Here you go. Here's $25.'"

---
Whatever it takes, I guess.
(Yardbarker)
Related:
Popular Stories