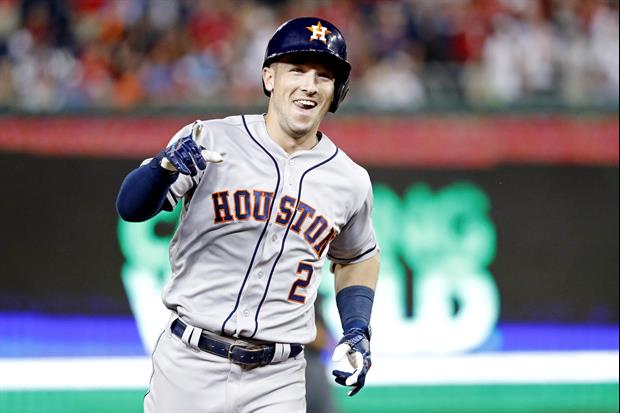 Geoff Burke-USA TODAY Sports
The Houston Astros vs. Cleveland Indians series, which the Astros won, had terrible start times that included 2 p.m., 4:30 p.m. and 1:30 p.m. ET to give the Red Sox/Yankees series the primetime slot. Rather disrespectful if you ask Astros star Alex Bregman, who shared his thoughts about the early start times...
quote:




---

"Does Tiger Woods tee off at 8:00 am when he's going to win a Masters? Does Floyd Mayweather fight the first fight of the night? No, he's the main event, right? So the 'Stros need to be playing primetime television, 7:00 pm. We're looking forward to playing primetime television in the ALCS," Bregman told MLB Network's Heidi Watney in an interview.

---
Love this dude.
(Yardbarker)
Popular Stories