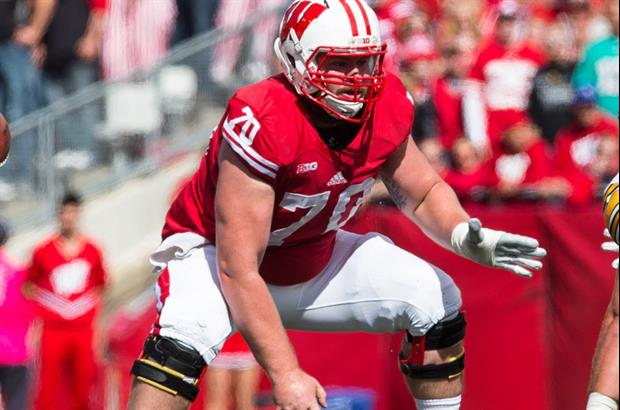 Jeff Hanisch-USA TODAY Sports
Wisconsin will be missing an important part of the offensive line when they play LSU on week 1 and for the rest of the season.
Badgers fifth-year senior offensive lineman Dan Voltz, who is trying to come back from a torn anterior cruciate ligament injury, announced Tuesday that he will retire from football. Per
The Milwaukee Journal Sentinel:
quote:




---

Voltz, who expects to be on the sideline this season for home and road games, acknowledged the decision was made in part because he wanted to be healthy after he stopped playing football.

"That's something not many college football players probably think about, which is a good thing," said Voltz, 22. "But when you are at the point where you start thinking about life after football, your long-term health, that is when you have to take a step back and say: 'Is this the best decision for my body?'

"It's a selfish decision but rightfully so. You have to make the best decision for yourself in the end, especially when it comes to your physical health.

"Because that is something that sticks with you for the rest of your life."

---
LSU plays Wisconsin in the season opener at Lambeau Field in Green Bay, Wisconsin.
Related:
Popular Stories