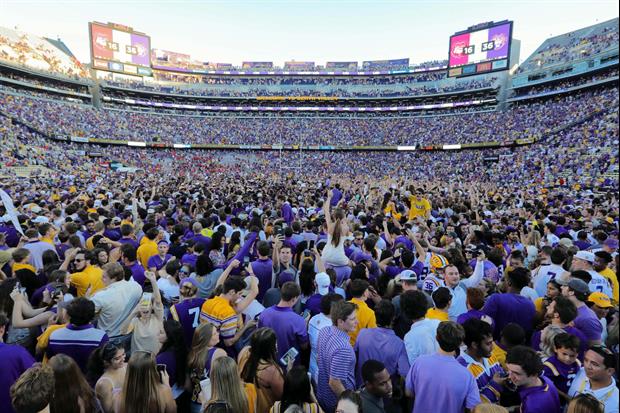 Stephen Lew-USA TODAY Sports
BATON ROUGE -- Undefeated and second-ranked Georgia walked into a raucous cage Tiger fans call Death Valley on Saturday afternoon. The 2017 national runners-up left with a their first loss, an emphatic 36-16 beat down by an inspired 13th-ranked LSU football team.
In front of a sold-out Tiger Stadium, LSU (6-1, 3-1 SEC) recorded its third AP Top-2 victory in stadium history - 1997 versus No. 1 Florida and 1961 versus No. 2 Ole Miss.
Complete Recap
Box Score
Up Next:
LSU hosts Mississippi State next Saturday in Tiger Stadium at 6 p.m. CT on ESPN.
Related:
Popular Stories