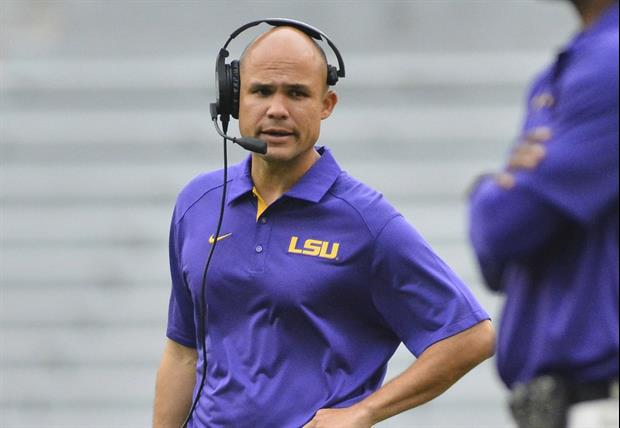 Matt Bush-USA TODAY Sports
UPDATE:
Dave Aranda has turned down Texas A&M and will remain at LSU.
Multiple sources are reporting that Texas A&M will make a serious attempt to hire LSU defensive coordinator Dave Aranda away from Baton Rouge.
According to many reports, Aranda is being offered a substantial amount of money and the freedom to hand pick his own staff.
Aranda is currently college football's highest-paid coordinator with a total pay of $1.8 million. In 2016, Aranda agreed to a new three-year contract to remain with the Tigers and received the title of associate head coach. Per
The Advocate:
quote:




---

Aranda already is the highest paid assistant in college football, set to make $1.85 million this year under a contract that runs through the 2019 season. A stipulation in his contract calls for him to pay a buyout of 40 percent of his remaining salary if he were to leave for a non-head coaching position less than 500 miles from LSU's campus. That amount would be about $1.5 million in this case.

LSU officials are aware of A&M's latest pursuit of the most celebrated member of its staff. They expect to meet with the coach at some point soon to discuss finances.

---
Related:
Popular Stories