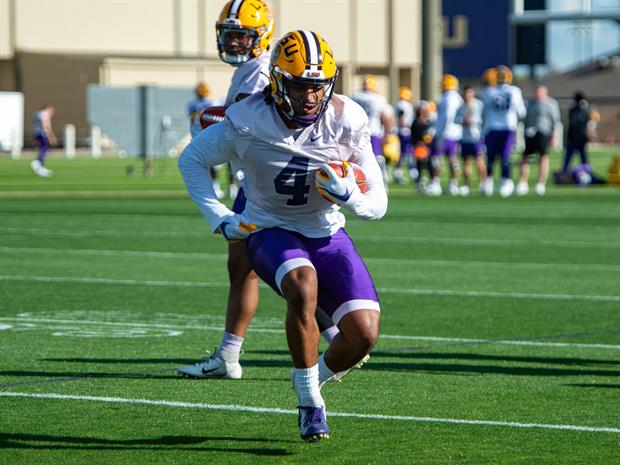 Andre Broussard/ Special to The Daily Advertiser / USA TODAY NETWORK
LSU running back John Emery has been reportedly suspended for the first two games of the season but is attempting to appeal the suspension, according to Brody Miller with The Athletic.
Emery missed all of last season due to academic issues.
On Saturday, coach Brian Kelly spoke with the media and said that Emery was in good standing with the football team but did not discuss his academics.
Related:
Popular Stories