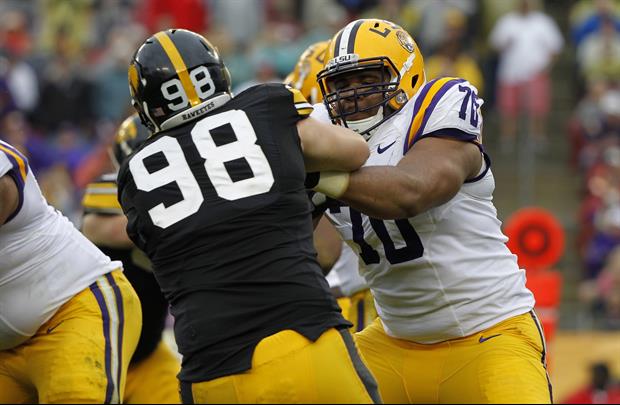 LSU offensive tackle La'el Collins will return next year for his Senior Season.
Per Collins:
quote:




---

"Know in my heart my time here at LSU is incomplete."

"Being around these guys, great coaches, great teammates... I think the bigger questions is why wouldn't I come back? I mean to be around an atmosphere of guys that you enjoy going out there day to day, practice, games, coming back to finish and get my degree and have a shot at winning at national championship next year"

"For me, I feel like I got so much more potential and room to grow. That's why making this decision wasn't really that hard, because pretty much I wasn't able to max out my potential here. So being able to come back and work on those things with Coach Miles and whoever we bring in is going to be a big deal for me because I get a change to really focus on everything I need to work on."

"I feel like this offensive line is going to be a real great offensive line this year. Last year was our first year really playing together as a whole and I think with another year under out belt, its going to be a great season. To me the game is won in the trenches, so being able to come out and do the thing we are capable of doing then I think we will have a great season"

---
Great news for the Tigers.
Related:
Popular Stories