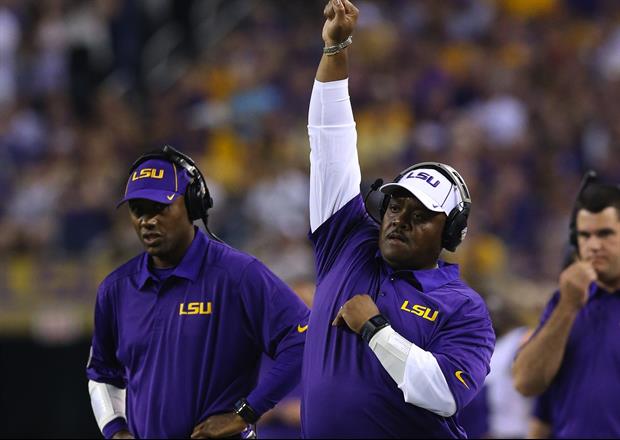 Matthew Emmons-USA TODAY Sports
Scott Rabalais of
The Advocate
got chance to speak with former LSU defensive end Marcus Spears Saturday at the CFP National Championship media day.
Rabalais asked Spears for his opinion on the LSU defensive coordinator situation and the former Tiger had this to say:
quote:




---

"They need to stop messing around and hire Brick," said Spears, who was in attendance at CFP National Championship Game media day. "He knows organization and he's been a defensive coordinator before."

---
Here is a look at Haley's past
coaching career:
1991–1993: Austin Peay (D-Line)
1994–1996: Troy State (D-Line)
1997: Houston (OLB Coach)
1998: Clemson (OLB Coach)
1999–2001: Baylor (Def. Coord.)
2002–2003: Georgia Tech (Linebackers)
2004–2006: Miss. St. (D-Line)
2007–2009: Chicago (NFL) (D-Line)
2009–present: LSU (D-Line)
Rabalis also said the Oregon defensive coordinator Don Pellum brushed off questions about whether or not he has been contacted by LSU.
quote:




---

"I'm just trying to win a football game," said Pellum, a former Oregon player and long-time assistant.

---
Related:
Popular Stories