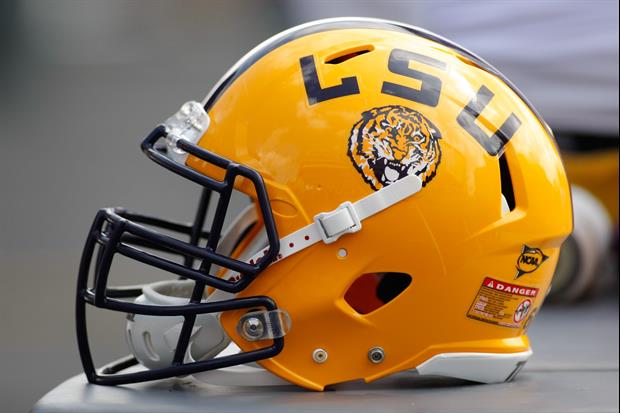 Brett Davis-USA TODAY Sports
Multiple sources are reporting that LSU freshman defensive tackle Trey Lealaimatafao suffered a serious arm injury as a result of punching a glass window in the weight room on Monday. LSU sports information director Michael Bonnette confirmed the report. Per
Nola.com:
quote:




---

Sources who were present said Lealaimatafao, a four-star recruit from San Antonio, Texas, was upset about a disagreement with his girlfriend, and punched the window between the weight room and indoor practice facility. The sources said the glass "tore through" Lealaimatafao's bicep and they could see the bone underneath.

He was immediately taken to an area hospital and is being treated for the injury, Bonnette said. Bonnette said there was no danger of amputation as previously reported.

---
According to
The Advocate
, Lealaimatafao punched through the window after a dispute with another football player, two independent sources said.
He received stitches at the hospital and the injury will likely require surgery. The injury is not life threating but could keep the freshman sidelined during this upcoming season.
Lealaimatafao tweeted this out on Monday:
Related:
Popular Stories