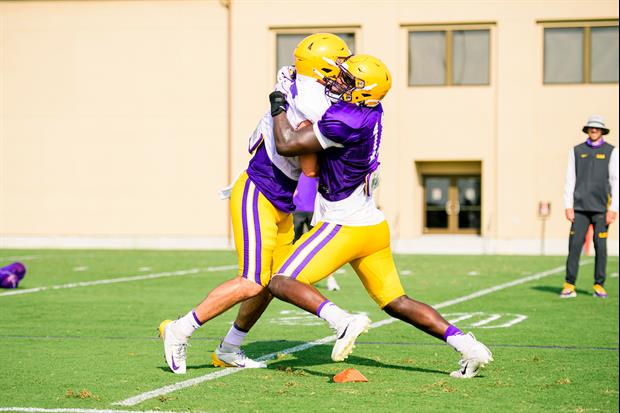 Rebecca Warren / LSU Athletics
LSU head coach Ed Orgeron spoke to the media on Tuesday and named the following players that are out this Saturday vs. McNeese State:

OT Austin Deculus
OT Cam Wire
WR Jontre Kirklin
DE Ali Gaye
DE Soni Fonua

Deculus and Wire both suffered injuries in the UCLA game, while Kirklin and Fonua did not play in Week 1. Orgeron did not specify who was out because of injuries or suspensions.

Also not available is linebacker Jared Small who suffered a season-ending injury before the UCLA game, Orgeron confirmed.

Orgeron added that John Emery Jr's status is "unknown" due to academics and Jay Ward is doubtful after suffering an injury vs. UCLA but that he would have updates on both players later this week.

Related:
Popular Stories