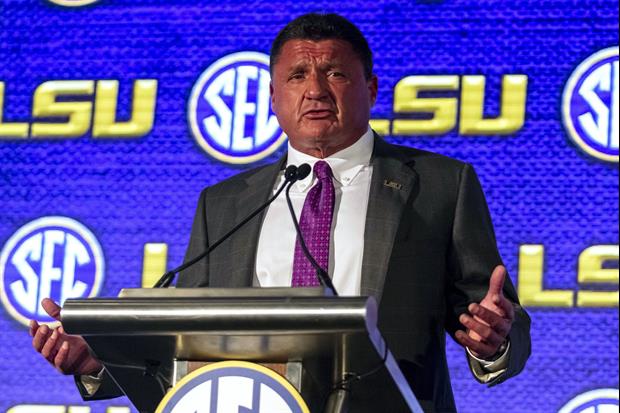 Vasha Hunt-USA TODAY Sports
LSU head coach Ed Orgeron was asked Monday whether or not the SEC should have a uniform drug policy vs. individual policies at the University level.

Here was the full question along with Orgeron's response:

Question: There's a view that there are some schools in the SEC that have a recruiting advantage over other schools because there's no uniform drug policy in the Southeastern Conference, and some folks have spoken out about that. Would you like to see a uniform drug policy in the SEC?

ED ORGERON: That's a very delicate subject. LSU has its own drug policy that's run by the administration. I follow that policy. I don't know if a uniform drug policy would help or not. I haven't thought of that question to give you a great answer. I know that I hear some schools are different than others. I don't know that. I just know what our policy is, and we follow it.
Related:
Popular Stories