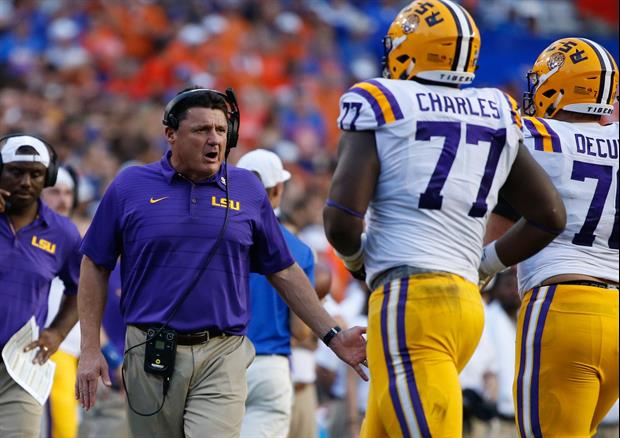 Kim Klement-USA TODAY Sports
LSU head coach announced this week that offensive tackle Saahdiq Charles will play this Saturday vs. Auburn after not playing vs. Mississippi State last weekend.
Charles has missed four games due to what Orgeron has called a "coach's decisions."
Offensive tackle Austin Deculus suffered a minor injury vs. the Bulldogs last Saturday and might miss a day or two of practice but should be fine, according to Orgeron.
Related:
Popular Stories