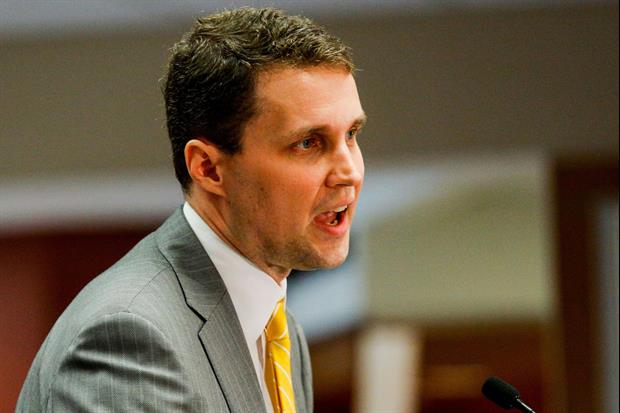 Derick E. Hingle-USA TODAY Sports
Multiple outlets are reporting that LSU coach Will Wade's name was mentioned Tuesday in a federal criminal case involving pay-for-play schemes and other corruption in college basketball.
Wade reportedly talked with middleman Christian Dawkins about the recruitment of 2019 four-star center Balsa Koprivica, who holds an offer from LSU. Per
ESPN:
quote:




---

Donnelly did not provide a date of the call; the FBI monitored one of Dawkins' cellphones between June 19, 2017, and Sept. 15, 2017, according to court records.

According to the transcript that Donnelly read, Dawkins called Wade and inquired about LSU's interest in 2019 recruit Balsa Koprivica, a 7-foot center from Montverde, Florida.

"So you said to me in Atlanta there was a 2019 kid I wanted to recruit, they can get him to LSU, you would have funded," Dawkins told Wade, according to Donnelly. "Would you want Balsa?"

"Oh, the big kid?" Wade asked.

"Yeah," Dawkins confirmed.

"OK. But there's other (expletive) involved in it," Wade said. "I have got to shut my door ... Here's my thing: I can get you what you need, but it's got to work." Read more.

---
LSU has declined to comment on the situation.
Popular Stories